How to Balance the Brain and Nervous System
How to Balance the Brain and Nervous System
Written By De Groot Chiropractic Orthopedics on November 14, 2021
---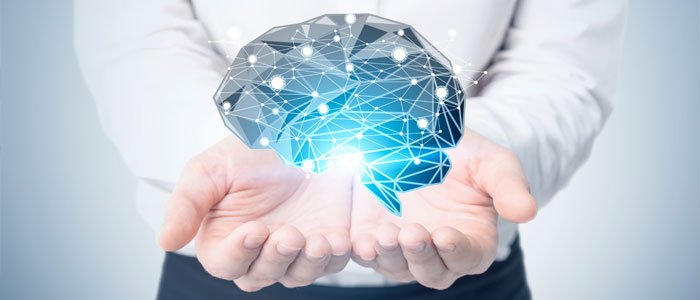 The human brain is both marvelous and mysterious. In conjunction with the nervous system, our bodies are wildly complex when it comes to brain function. Most people don't have a neuroscience degree, but a little knowledge of your brain and nervous system can help immensely when it comes to treating brain injuries, nerve pain, or neurological problems.
If you're suffering from a neurological or brain imbalance, De Groot Chiropractic Orthopedics is here to help.
A System in Two Portions: Preventing Imbalance
The nervous system can be divided into two portions:
Sympathetic (commonly called fight or flight; this is your survival nervous system)
Parasympathetic (automatic control; this is your healing nervous system)
The sympathetic portion of the nervous system comes into play during any and all physical, chemical or emotional stressful situations. This can include anything from poor posture, lifting improperly, accidents, athletic injuries, alcohol, caffeine, nicotine, aerosol sprays, financial concerns, unhappy with work, family challenges or a job presentation.
All stress activates when your body is put through stress or trauma. In the last year, the COVID-19 pandemic has been a significant source of stress for patients, as well as physical illness. In my 39 years of serving patients, I have never seen more patients with their stress level at an all time high and the many neurological symptoms that it causes.
The parasympathetic portion of the nervous system, on the other hand, is responsible for automatic functions and all healing. This includes anything from breathing, heart rate, sweating, or other bodily responses you don't consciously control. Chiropractic adjustments reduce your sympathetic survival stress response and increase your parasympathetic healing response.
An imbalance can present itself with mysterious aches and pains, headaches, "brain fog", muscle soreness, digestive issues, insomnia, chronic fatigue, mood swings, anxiety, accelerated aging and so much more.
Choose De Groot Chiropractic Orthopedics
There are a number of activities one can do to reverse an imbalance. Meditation, yoga, and chiropractic adjustments have all been found to stimulate the parasympathetic portion of the nervous system and bring it into balance with the sympathetic portion, and help normalize neurological function.
That is why we recommend that you see an experienced chiropractor if you are subjected to constant, chronic low levels of physical, chemical or emotional stress regardless if you are experiencing symptoms or not yet.
Dr. de Groot has been serving the Wilmington area for 39 years and has decades of experience helping patients rebalance their brain and nervous system. His office boasts state-of-the-art technology to provide patients with the best possible care.
Schedule an Appointment Today
Creating neurological balance is a core goal of chiropractic care, and at De Groot Chiropractic Orthopedics, we have a team of professionals ready to care for you . If you have an imbalance between your brain and neuro system, or are suffering from the effects of stress, don't put it off any longer.
Schedule an appointment today or call (302) 475-5600.

Posted In: Chiropractic Nerve Pain Neurological Function