4 Ways to Manage Stress
4 Ways to Manage Stress
Written By De Groot Chiropractic Orthopedics on November 24, 2020
---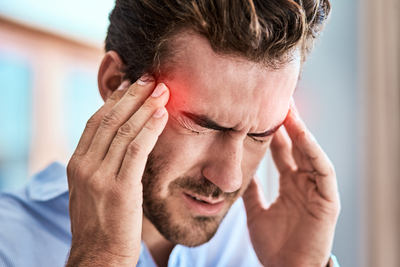 Whether it be work, health, or household related, everyone experiences stress at some level throughout their lifetime.
According to the American Institute of Stress, over the last five years, nearly 48% of Americans feel as if their stress level has increased to some degree or another. This can affect people in many ways, including both physically and psychologically.
The Negative Effects of Stress
Most individuals associate stress as a negative feeling that makes them doubt themselves, their work, or others in their lives. Stress can come in various forms, and it can be hard to manage for some. When not managed properly, stress can have some severe adverse side effects on the mind and body, including:
Lack of sleep
Heart disease
Poor digestion
Negative self-talk
Low sex-drive
Depression and related symptoms
Poor healing of injured tissue
For those suffering from chronic stress, assistance is available. Don't hesitate to reach out for help.
Not All Stress is Bad
Not all stress is bad for you. While chronic stress can be harmful to your mental and physical health, the occasional bout of stress can actually prove beneficial.
For example, consider exercise. When you work your body, you are physically stressing it. However, it only lasts a short period of time, and when done regularly, you can reap many benefits, such as:
Weight loss
Improved endurance
Healthy cardiovascular system
Increased immunity and more
Some studies have also shown that moderate stress can actually help you boost your cognitive function and help with everyday tasks.
3 Ways to Manage Stress
When it comes to the effects of stress, a little bit won't hurt. However, long-term stress can prove dangerous. If you're unsure of how to manage stress, then consider giving these 3 methods a try:
Practice mindfulness through meditation: Meditation helps you relax by practicing deep breathing and allowing you to focus on something other than your stressors.
Seek medical advice (especially if you are regularly struggling): Sometimes, stress leads to chronic mental illnesses, and the best path is to seek medical intervention.
Seek out a chiropractic adjustment: This helps to relax the body and decrease physical and mental stress.
Get Help Managing Stress in Wilmington, DE
The team at De Groot Chiropractic Orthopedics are trained professionals that can help teach you various stress management techniques, and provide various physical medicine treatment techniques to help you through tough times.
Curious about how chiropractic can help you manage your stress? Then contact us today or call our office at (302) 475-5600.

Posted In: Chiropractic Stress Relief