Benefits of Chiropractic Auto Injury Treatment in Wilmington
Benefits of Chiropractic Auto Injury Treatment in Wilmington
Written By De Groot Chiropractic Orthopedics on May 14, 2019
---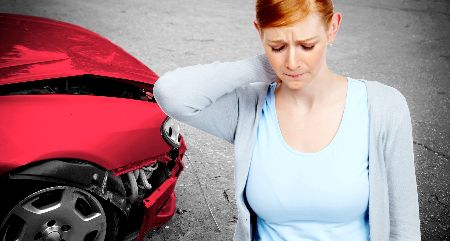 After an auto accident, many people wonder whom they should see, their chiropractor or their doctor.
In some cases, it's necessary to see both; however, nearly 100% of the time it's best to see your chiropractor for assessment and treatment of auto injuries.
Of what benefit is it to you to seek out this sort of treatment?
Why You Should Seek Auto Injury Treatment from a Wilmington Chiropractor
There are two main reasons why you should see your chiropractor after an auto accident.
Reduce Immediate Post-Auto Accident Pain
After an accident, it is common to experience pain in your neck, shoulders and back. Additional post-accident symptoms include numbness or tingling in the arms and legs, as well as headaches.
Your chiropractor can provide post-auto injury treatment that will significantly reduce your pain.
Prevent Long-Term Damage
Another essential part of chiropractic care is reducing the likelihood of long-term damage.
After an auto accident, scar tissue can develop around damaged muscles, tendons, and ligaments. This can cause pain and loss of flexibility, as well as reduced range of motion.
With immediate chiropractic treatment, the amount of scar tissue can be reduced, and long-term damage avoided.
How to Choose the Best Chiropractor for Your Post-Accident Needs
How do you know which chiropractor to see after a car accident?
Your best bet is to see someone with a good reputation and who has been practicing for many years.
Dr. de Groot has been practicing for 37 years and has treated over 10,000 patients. He is board certified in Orthopedics and Disability Analysis, which can prove invaluable after an accident.
If you've been in an accident, come see Dr. de Groot. He can evaluate your needs and provide you auto injury treatment, as well as the data you need for insurance and disability claims.
Have you been involved in an auto accident? Contact us right away at (302) 475-5600. We'll assess your needs and provide treatment to reduce pain and prevent further damage.

Posted In: Auto Injury Treatment Chiropractic