Low Back Pain Treatment with Chiropractic Care
Low Back Pain Treatment with Chiropractic Care
Written By De Groot Chiropractic Orthopedics on December 24, 2020
---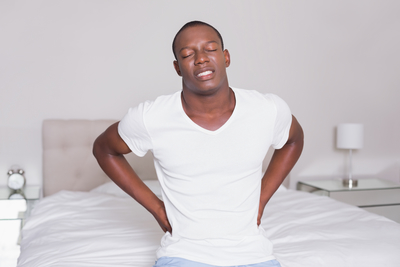 If you experience acute or chronic low back pain, you're not alone. With over 31 million Americans seeking low back pain treatment, it's one of the most common physical ailments people endure. Low back pain appears in all shapes and sizes but is typically caused by sports injuries, accidents, and muscle strains.
However, you don't have to live with your low back pain. Chiropractic care provides a non-invasive and natural treatment solution to minimize pain and improve your physical well-being.
What is Chiropractic Care?
Chiropractic care is an alternative treatment that properly aligns the body's musculoskeletal structure and other spine-related issues. Used as a pain relief for joints, bones, tissues, muscles, and more, chiropractic care is a proactive solution that doesn't require surgery or over-the-counter medicine.
Chiropractors focus on the relationship between the spine and nervous system to develop a holistic treatment option to help patients achieve overall wellness. Chiropractic treats patients with the following issues:
Lower back pain
Neck pain
Strains
Headaches
Injuries from sports or car accidents
Arthritic pain
Posture
How Does Chiropractic Treat Low Back Pain?
8 out of 10 people experience back pain at some point in their lives. Whether you feel short stabs of pain or something more ongoing, your chiropractor will perform a physical and medical history examination to determine the root cause of your symptoms and develop a personalized treatment plan.
Depending on your diagnosis, your chiropractor may recommend spinal manipulation to gently manipulate your joints and heal your acute or chronic low back pain. With high-velocity and controlled force applied to your spine, you will improve your functionality and range of motion.
Along with spinal manipulation, your chiropractor may also recommend the following low back pain treatments:
Low Back Pain Treatment in Wilmington
Is low back pain disrupting your everyday life? Dr. Kenneth de Groot, D.C. from De Groot Chiropractic Orthopedics in Wilmington, is dedicated to providing exceptional patient care for low back pain. Instead of masking your symptoms, Dr. Kenneth de Groot, with his 38 years of experience, will develop a custom treatment plan that fits your needs and lifestyle.
Say goodbye to low back pain! Schedule an appointment with De Groot Chiropractic Orthopedics today.

Posted In: Chiropractic Low Back Pain Treatment