Dr. de Groot: Professional Chiropractic Care in Wilmington
Dr. de Groot: Professional Chiropractic Care in Wilmington
Written By De Groot Chiropractic Orthopedics on October 14, 2021
---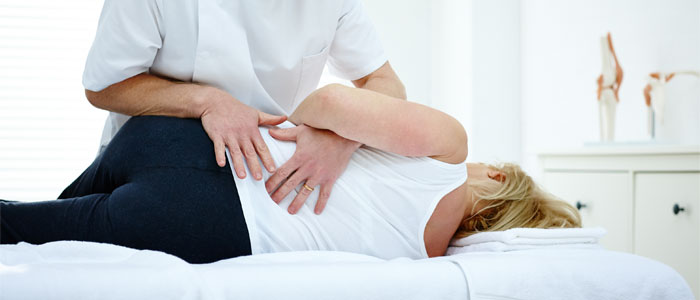 In this day and age, all of us are familiar with back pain. Sitting for long periods of time or strenuous sports activities, or accidents or even just overdoing it can have devastating effects on our spines, neck muscles, and nerves. If you are experiencing pain in any of these areas, it might be time to find a skilled chiropractor who can give you the specific and gentle adjustments your body needs.
Dr. de Groot has practiced in Wilmington as a chiropractor for 39 years, and he has seen thousands of patients for a variety of concerns. He only accepts patients he can help and once accepted, his patients consistently flourish and heal. If you are struggling with muscle or back or neck pain, consider De Groot Chiropractic Orthopedic Center.
Why Dr. de Groot Provides the Best Chiropractic Care
Our chiropractic office treats people and their problems, not just symptoms. We are dedicated to getting our patients on a plan to developing better health habits, so their pain improves.

While we provide professional and effective adjustments, we also want our care to lead to a healthier lifestyle.

We offer more than 39 years of experience in chiropractic care. Serving Wilmington, we have perfected our treatment methods to be non-invasive, light handed, and therapeutic for our patients. We are proud to have become the city's choice of treatment for back and neck pain.

Dr. de Groot has special experience in sports injuries and trauma. This includes 18 years of treating rodeo trauma at the Cowtown NJ Rodeo, and 14 years as the Delaware Smash Pro Tennis Team chiropractor.

Athletes don't have to suffer when the best chiropractor is just right around the corner.
We provide cutting edge treatment for pain, and we invest in state-of-the-art equipment to help our patients respond faster. From cold laser therapy and spinal decompression table, to

the ProAdjuster and Xi-gong Infrasound,

we have the technology to alleviate your pain better and faster than at any point in chiropractic history.
Schedule an Appointment with a Chiropractor You Can Trust
Dr. de Groot is a board-certified chiropractic orthopedist. He has held his office to the highest standards, implementing new technologies as they have been developed, and is ready to get you on track to ending your back pain, and get you "back in the game."
If you are suffering from headaches or muscle, back or neck pain, we encourage you to schedule an appointment today or call (302) 475-5600.

Posted In: Chiropractic Neck Pain Treatment Low Back Pain Treatment