Chiropractic Care for Natural Scoliosis Treatment
Chiropractic Care for Natural Scoliosis Treatment
Written By De Groot Chiropractic Orthopedics on January 14, 2022
---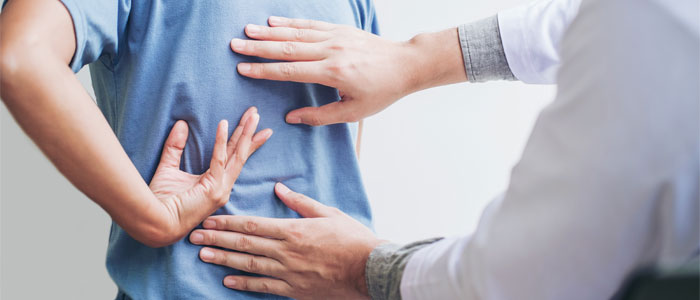 You may be surprised to learn that roughly 2% of the population has some form of scoliosis. This condition often goes undiagnosed. However, those who suffer from scoliosis can benefit greatly from chiropractic care.
De Groot Chiropractic Orthopedics in Wilmington, DE, has 40 years of experience treating mild to severe scoliosis. We pride ourselves on providing treatment to our patients that is natural and effective.
What Is Scoliosis?
Scoliosis is an abnormal curvature of the spine. In most cases, scoliosis is not a serious or life-threatening condition. In fact, many people go their entire lives without knowing they have it. The issue arises when scoliosis causes breathing, posture, or other back issues.
Since scoliosis is most commonly diagnosed in childhood, it is important to understand if your child is at risk of developing severe scoliosis. The good news is that when detected early, it can often be treated with chiropractic care. De Groot Chiropractic Orthopedics has several treatment options for scoliosis that can help you or your child.
How Do Chiropractors Treat Scoliosis?
Our chiropractors at De Groot Chiropractic Orthopedics specialize in providing natural treatment for scoliosis. When we say "natural treatment," we mean that we fix ailments without the use of painkillers or invasive surgery.
Your first visit to De Groot Chiropractic Orthopedics will include an examination of your scoliosis. We will determine how severe the condition is and whether or not chiropractic adjustments can help. Depending on the condition, we may recommend a back brace to help straighten the spine. We typically will take an x-ray to get a detailed picture of your spine, as this allows us to put together the best treatment plan possible.
In most cases, we will perform a series of adjustments and spinal manipulations to help protect your spine and reduce the risk of your condition worsening. Patients often notice a marked improvement in pain levels and mobility.
Choose De Groot Chiropractic Orthopedics in Wilmington
With more than 40 years of experience in the industry, Dr. De Groot has treated thousands of patients for a wide array of spinal issues. If you suffer from scoliosis and wish to do something about it, contact our office directly at (302) 475-5600.

Posted In: Chiropractic Scoliosis